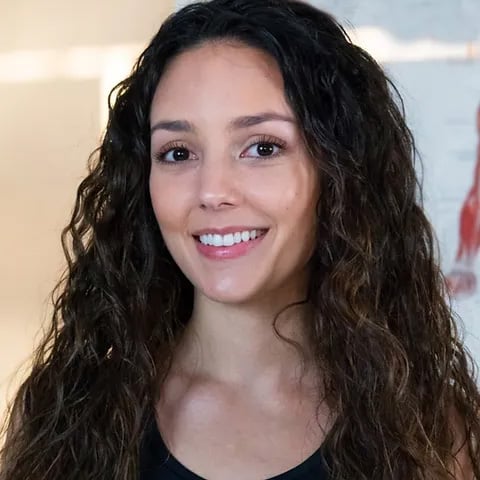 Our Method Creates Specific Results
Our Method Creates Specific Results
Cupping Therapy
Deep Tissue Massage
IASTM
Lymphatic Drainage
Myofascial Release
Neurokinetic Therapy
Neuromuscular Massage
Postpartum Massage
Prenatal Massage
Sports Massage
Stress Reduction Massage
Stretch Therapy
Structural Integration
TMJ Massage
Visceral Manipulation
Hundreds Have Updated Their Quality of Life
Jessie slides
"I've had 2 visits so far with Jessie and she's been great! I've seen results immediately both times which has been very encouraging. She's very good at making sure you're comfortable and constantly helps/reminds me to relax and breathe to make the therapy as enjoyable as possible. I'd recommend her to anyone that's looking to improve their range of motion, painful joints and muscles or just overall quality of life. Looking forward to my next visit and the continued healing that's still to come!!"
—Jared Goldring
Jessie slides
"Jessie has been great to work with! I saw 3 different doctors for leg pain without any relief and after one visit I was 95% pain free! After my second visit, I'm not having any leg pain! She is educated in her field and has provided me with a game plan to stay pain free!"
—Kim G
Jessie slides
"I have had the greatest experience working with Jessie at Body Heal Therapy! She is knowledgeable and skilled and was able to help me alleviate pain and gain greater range of motion after my hand surgery. Highly recommend!"
—Heather D
Jessie slides
"I could not be happier with my services from Jessie! I threw my back out, had various shoulder issues and even hip pains. Her knowledge of the human anatomy and experience in her trade is incredible. Every time I have an appointment with Jessie I walk out of there feeling great! I highly recommend Jessie!!"
—Sarah G
And You Can Join Them
Learn more about Jessie
Having been raised in a household that gave importance to health and education, Jessie has always been drawn to helping herself and others find ways of preventing illness and improving wellbeing.
After 8 years as a Dental Hygienist, Jessie found the need to pursue a career that would put her in the path of a more wholistic centered atmosphere. Weight lifting was the catalyst for that transition as it inspired her to obtain her certification in Personal Training through NASM.
However, she still felt she needed more understanding of human movement to be able to provide people the results they wanted through exercise, so a year later she inscribed herself at the NC School of Advanced Bodywork. There she discovered neuromuscular therapy and myofascial release work for the first time and was hooked! Jessie loves to combine bodywork with exercise to jumpstart or further her clients on a path of healing, health, and strength.
Jessie enjoys working with all populations, especially active individuals, such as body builders looking to increase their gains and performance, and those who are on the other end of the spectrum that are older in years and perhaps not as active but still care about their mobility. Her time spent as a hygienist has also given Jessie more insight and interest into populations affected by clenching and grinding of teeth and enjoys helping those seeking relief from the effects of bruxism.
​Education
Associates in Applied Science, CPCC (2013)
NASM Certified Personal Trainer (2019)
Graduate: North Carolina School of Advanced Bodywork (2021)
Certified Corrective Exercise Specialist
Certified in Cupping and Instrument assisted soft tissue mobilization
Muscle Testing – Level 1 Neurokinetic Therapy Certified
NKT Level 1 Certified
"Your perspective is always limited by how much you know. Expand your knowledge and you will transform your mind. Our beliefs control our bodies, our minds, and thus our lives." – Dr. Bruce Lipton.
Here's How it Works

Book an Appointment
Complete a 2min. intake form

Attend Your Session
100% personalized with a full assessment

Feel Great
with less pain, less tension and more freedom
FAQs
Wear comfortable, easy-to-move-in clothing. Close-fitting clothing or sports bras are preferred for structural analysis, and treatments are performed clothed.
We ask for 24 hours' notice to adjust or cancel appointments at no charge.
Cancellations within 24 hours are charged 50% of the session price.
Missed sessions with no notice are charged 100% of the session price.
Unfortunately, we are not able to accept and file with your insurance. However, we can provide you with all of the information that you need to file with your insurance company directly.
Yes, we do! Just click on the Book Online button to schedule a consultation. We are happy to go through some assessments to see how KCB will be able to help you with your goals.
No. We cannot diagnose. Only a doctor can make a diagnosis.
We can and do use orthopedic testing to determine if bodywork is recommended for your issue. If we find that the test we perform is a positive then we may recommend that you go to a medical practitioner for a diagnosis.
Since every one of our therapists is an independent contractor we allow each therapist to decide whether they require credit card information to hold an appointment.
If the therapist does require credit card information to hold the appointment then that therapist will contact you to get that information so that they can put it securely in Square. Your card will not be charged and no amount will be held for the appointment.
If you cancel within 24 hours of the appointment or do not show up for the appointment then half of the price of the session will be charged to the card on file. Thank you for your understanding and please call us with any questions.
Body Heal Therapy is a holistic approach to pain relief. Since the human body moves as a unit, rather than in individual pieces, we often compromise for repetitive patterns and postures with unrelenting tension in other areas that can cause pain. By addressing these patterns, we can go beyond providing temporary help to the area causing discomfort, and instead, treat the root cause with lasting results.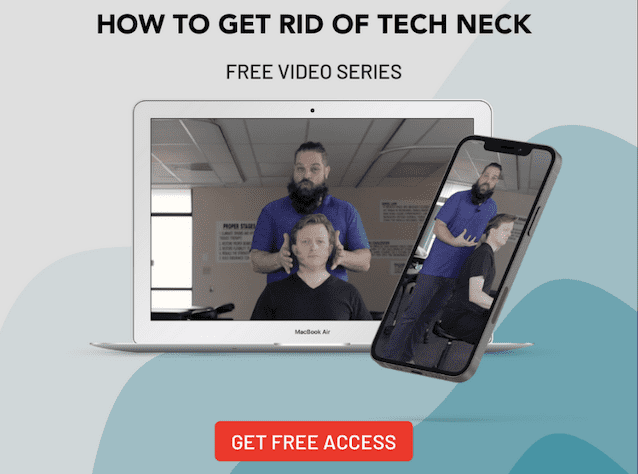 Get Rid of Tech Neck Forever
Three videos to help you reduce neck pain and improve your posture.
GET FREE ACCESS