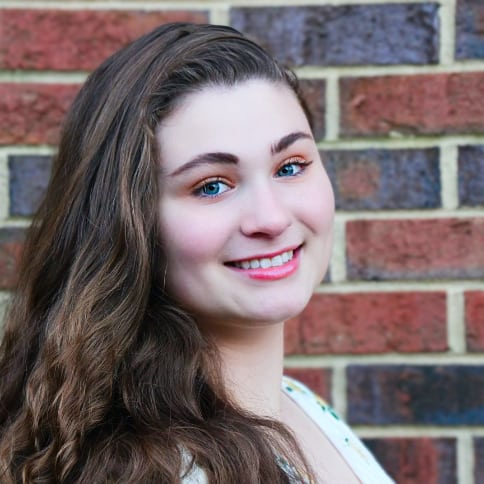 Brianna Hodson
$80-90 per hour
Matthews
434 N Trade St
Matthews, NC 28105
LMBT #20804
view bio
Our Method Creates Specific Results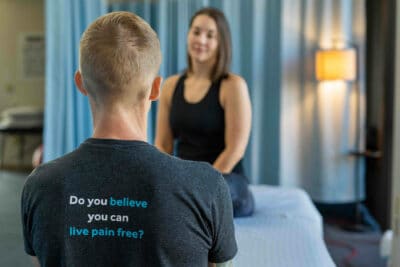 Free Consultation
Want to make sure Body Heal Therapy will work for you? So do we. We offer free consultations to ensure your needs are heard and understood. After learning about your situation, we employ various assessments to determine if we can help. Best for unique and/or complicated scenarios.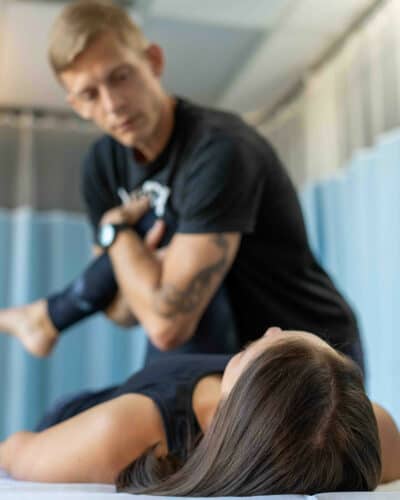 Bodywork
Bodywork is a targeted, assessment-driven form of manual therapy that hones in on key problem areas to reduce pain and promote better movement. Techniques used may include myofascial release, NMT, stretching, guided movement and more.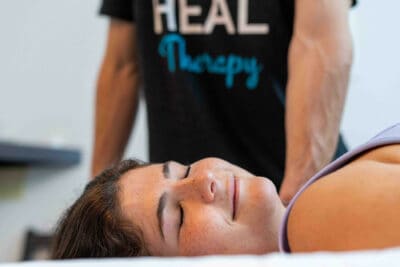 Deep Tissue Massage
Our deep tissue massage blends the fundamental core of bodywork technique with a shift in intention towards reducing stress and relieving tension. This comprehensive deep tissue massage places the focus on the cause of your tension as well as the major stress areas of the body to provide relief like you have never experienced with a deep tissue massage before.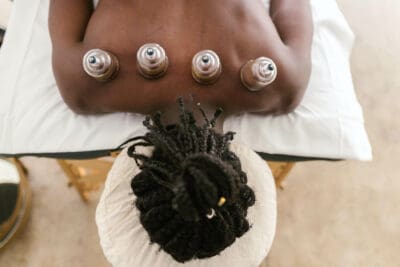 Cupping Therapy
Cupping utilizes suction to separate tissue layers and create space for fluid flow. Excellent for sports recovery, tension release, tissue pliability, and improved circulation.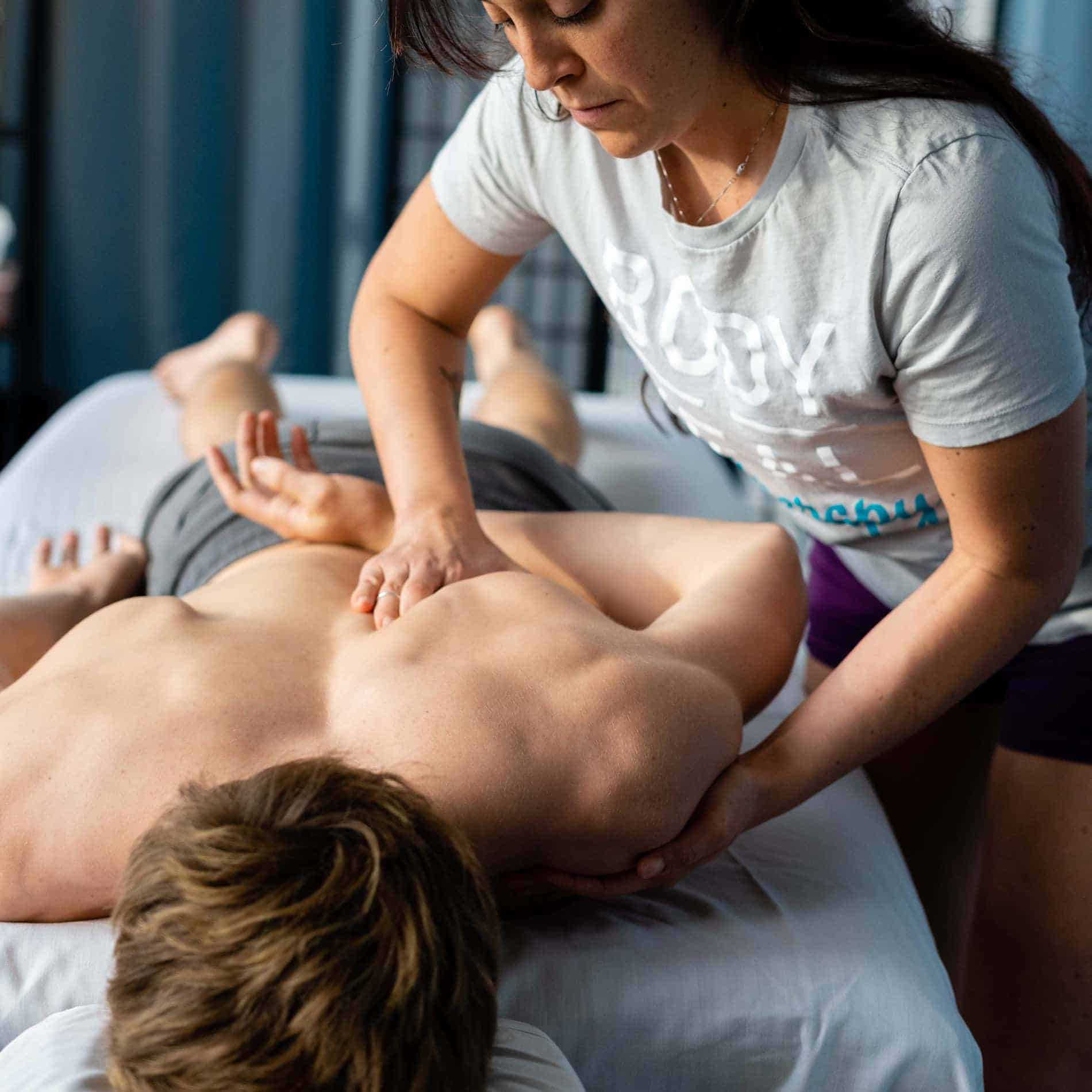 Stretch Therapy
Our assisted stretch therapy can be incorporated into any therapy session as well as a session on its own. The primary goal of stretch therapy is to treat tightness, imbalances, and restrictions that cause movement distortions, pain, and an increased risk of injury.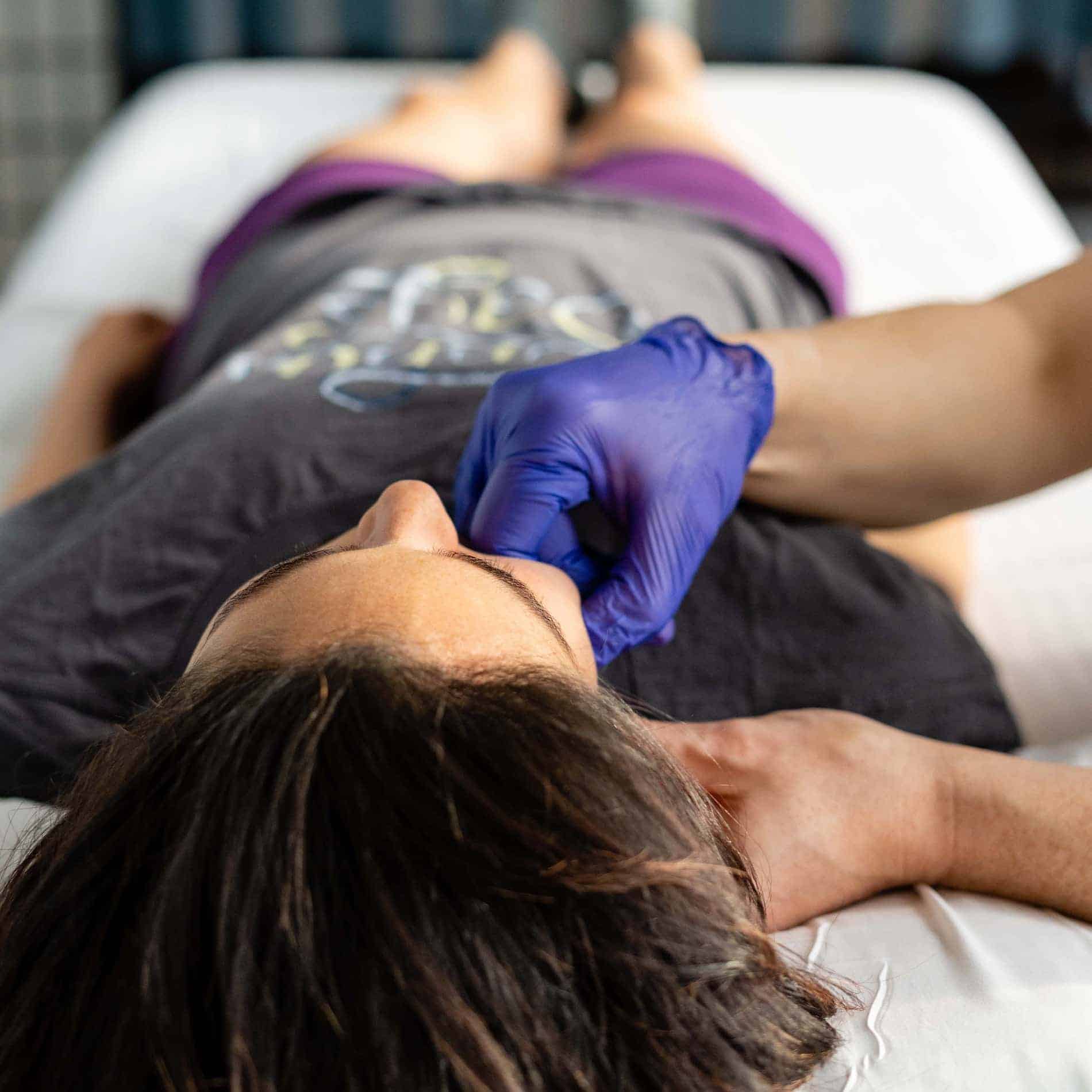 TMJ Massage
Our TMJ Massage focuses on alleviating the symptoms of TMJ Disorder which include chronic headaches as well as head, neck, teeth, jaw, and face pain. This technique can be performed both inside the mouth and outside of the jaw depending on your comfort level. This technique is used in our Deep Tissue Massage and Bodywork Therapy sessions where needed.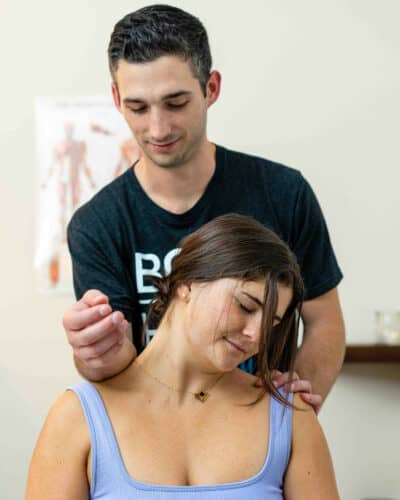 Myofascial Release (MFR)
Myofascial Release (MFR) is a technique that creates a deep stretch in the tissue to free chronic tension from the body. Used as the primary technique in Rolfing, ART, and other advanced therapies, MFR is excellent for improving posture, reducing tension-related pain, and better overall movement. This technique is used in our Deep Tissue Massage, Bodywork Therapy and Sports Recovery sessions where needed.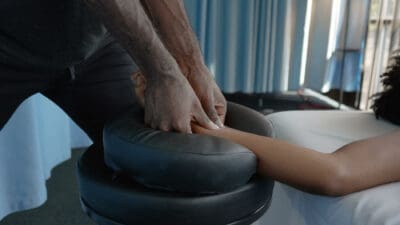 Neuromuscular Therapy
Neuromuscular Massage (NMT) is a deep tissue method with a precise focus on muscle bellies and tendons. Consisting of long compressive holds, NMT is used to treat chronic or acute pain, release deeply-guarded tension, and sports recovery. This technique is used in our Deep Tissue Massage, Bodywork Therapy and Sports Recovery sessions where needed.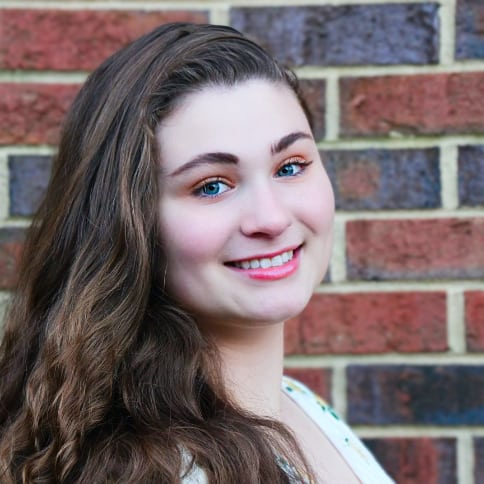 Brianna found her way to bodywork after several years of athletic and wellness hobbies. She did ballet from early childhood until her mid teens. In high school, she started yoga and swimming and has continued both of these passions as side hobbies in her life. Her love for yoga inspired her to take a yoga teacher training course, during which she worked as a Chiropractic Assistant, inspiring her to delve further into the world of movement and health.
After giving birth in 2021 she began to experience back pain which led her to massage therapy for relief. She met a massage therapist who passionately enlightened her on the realm of bodywork and myofascial relief. The relief and healing that followed that session was the beginning of positive healing and relief for Brianna which ultimately led to her wanting to learn how to help others in this capacity.
She found and enrolled in the North Carolina School of Advanced Bodywork and graduated at the end of 2022.
Brianna strives to live a balanced and holistic infused lifestyle. She understands the importance of looking and understanding the body as a whole. This awareness enables her to best help her clients.
Her goal is to be able to bring healing touch to her clients. In her own words "It is a privilege and an honor to be able to help my clients through touch and my goal is to be able to enable my clients to live in their bodies pain free and in the present moment".
Certifications
Yoga Teacher Training 200 hrs (Brett Larkin Uplifted)
North Carolina School Of Advanced Bodywork graduate November 2022
FMT certified Myofascial Cupping
Book an Appointment

complete a 2min. intake form
Attend Your Session



100% personalized with a full assessment
Feel Great



with less pain, less tension and more freedom