Matthews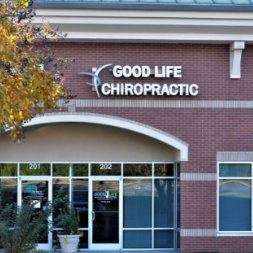 Free Consultations
Bodywork
Cupping Therapy
Deep Tissue Massage
Myofascial Release
Neuromuscular Massage
Stretch Therapy
TMJ Massage
Therapists at this Location
About Good Life Chiropractic:
"Formerly Murphy Chiropractic for 29 years in Matthews, Dr. Wendy Parker started Good Life to continue Dr. Michelle Murphy's legacy of personalized care for all ages. We proudly offer gentle, specific chiropractic adjustments for the whole family (Diversified, Pierce Results, Gonstead, Cox Flexion Distraction, Activator, Thompson etc.), Standard Process whole food supplementation, in-house digital x-ray, massage therapy and much more. We believe that when your nervous system is functioning properly, the possibilities are limitless. Experience 'The Good Life' with us!!! Call us at (704) 847-8308 to book your New Patient appointment today. Or email us at info@goodlifematthews.com"
FAQs
Wear comfortable, easy-to-move-in clothing. Close-fitting clothing or sports bras are preferred for structural analysis, and treatments are performed clothed.
We ask for 24 hours' notice to adjust or cancel appointments at no charge.
Cancellations within 24 hours are charged 50% of the session price.
Missed sessions with no notice are charged 100% of the session price.
Unfortunately, we are not able to accept and file with your insurance. However, we can provide you with all of the information that you need to file with your insurance company directly.
Yes, we do! Just click on the Book Online button to schedule a consultation. We are happy to go through some assessments to see how KCB will be able to help you with your goals.
No. We cannot diagnose. Only a doctor can make a diagnosis.
We can and do use orthopedic testing to determine if bodywork is recommended for your issue. If we find that the test we perform is a positive then we may recommend that you go to a medical practitioner for a diagnosis.
Since every one of our therapists is an independent contractor we allow each therapist to decide whether they require credit card information to hold an appointment.
If the therapist does require credit card information to hold the appointment then that therapist will contact you to get that information so that they can put it securely in Square. Your card will not be charged and no amount will be held for the appointment.
If you cancel within 24 hours of the appointment or do not show up for the appointment then half of the price of the session will be charged to the card on file. Thank you for your understanding and please call us with any questions.
Body Heal Therapy is a holistic approach to pain relief. Since the human body moves as a unit, rather than in individual pieces, we often compromise for repetitive patterns and postures with unrelenting tension in other areas that can cause pain. By addressing these patterns, we can go beyond providing temporary help to the area causing discomfort, and instead, treat the root cause with lasting results.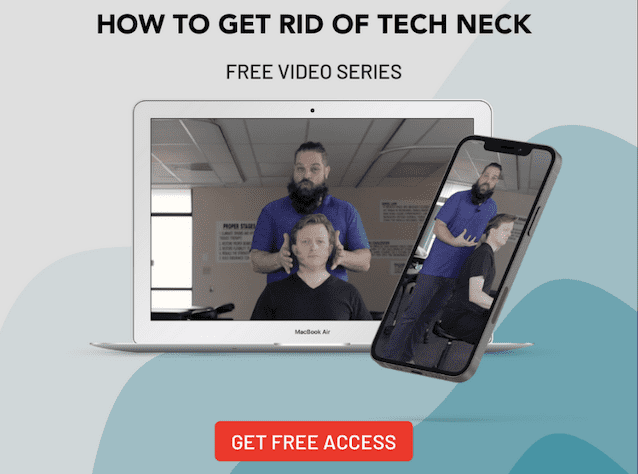 Get Rid of Tech Neck Forever
Three videos to help you reduce neck pain and improve your posture.
GET FREE ACCESS