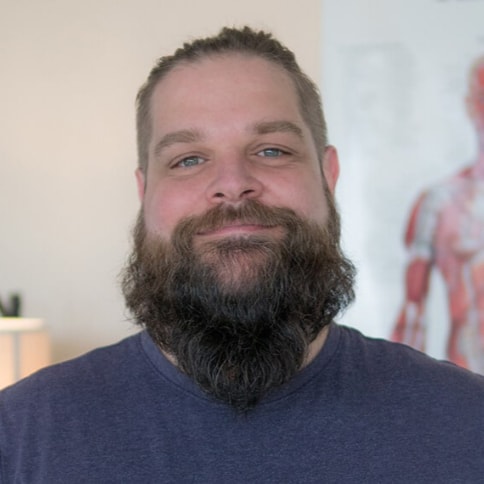 David Phillips
$150
Tyvola Road
820 Tyvola Road #203
Charlotte, NC 28217150
LMBT# 4499
Our Method Creates Specific Results
Our Method Creates Specific Results
Cupping Therapy
Deep Tissue Massage
IASTM
Lymphatic Drainage
Myofascial Release
Neurokinetic Therapy
Neuromuscular Massage
Postpartum Massage
Prenatal Massage
Sports Massage
Stress Reduction Massage
Stretch Therapy
Structural Integration
TMJ Massage
Visceral Manipulation
Hundreds Have Updated Their Quality of Life
David slides
"David is an absolutely amazing and extremely talented therapist! I've been working with him for over a year now, and my issues have really improved. I just go now for maintenance and prevention. This is no ordinary "fluff and buff" Swedish massage. This is a "get in there and get the job done" REAL therapy. I HIGHLY recommend him!"
—Steph B.
David slides
"Have been seeing David Phillips for years. He is very professional and always fixes my aches and pains. My last visit was for a sprained ankle and strained shoulder. With David's help, I'll be back on the golf course much sooner. I would definitely recommend David to anyone!"
—Janet M.
David slides
"I highly recommend David Phillips for his neuromuscular treatment in pain relief. His expert knowledge and skill saved my agonizing pains related to a compressed disc in the lower back. David has been able to keep my chronic condition in check and avoid surgery (that's the only option provided by my orthopedic doctor) for the last 10 plus years."
—Marcus C.
David slides
"After many years of neck pain, David Phillips' work finally gave me the relief I was looking for."
—Kevin H.
And You Can Join Them
Learn more about David
David's journey into bodywork began in 2002 as his passion for human anatomy and his interest in manual therapy lead him to bodywork and massage. After graduation, David began teaching the work and practicing full time at the age of 21. Over the first 5 years, David worked with Chiropractic physicians, Physical Therapists, Personal Trainers, and Yogi's, honing his craft and learning from industry leaders.
M.S. (Master Of Kinesiology)- A.T. Still University
In 2013, David received his Master degree in Kinesiology from A.T. Still University. Still interested in maintaining his private practice, David began to explore the connection between bodywork and kinesiology.
B.S. (Bachelor Of Alternative Medicine)- Everglades University
In 2011, David graduated with a bachelor's degree in Alternative Medicine from Everglades University and continued from there towards his masters degree.
Graduate: Tom Myers KMI and Anatomy Trains
In 2008, David graduated from Tom Myers KMI and Anatomy Trains program. Utilizing the foundation of the Rolf method of Structural Integration, David began to deepen his understanding of structural dysfunction and myofascial release technique.
In 2009, David returned to school to pursue a higher level of academic understanding of the human body and opened his own practice offering clinical and structural bodywork.
David has over 15 years experience as a Bodywork instructor expertly training, influencing and mentoring the next generation of therapists studying cutting-edge pain science and alternative medicine.
Over this time period, David has had the pleasure of practicing this therapy in different environmental settings, such as traveling with a pro cycling team around North America and treating indigenous Aymara Indians in the Southern Antiplano of Bolivia.
While his roots are in Charlotte, David is always seeking opportunities to blend his passion for bodywork and his passion for adventure wherever it takes him.
Here's How it Works

Book an Appointment
Complete a 2min. intake form

Attend Your Session
100% personalized with a full assessment

Feel Great
with less pain, less tension and more freedom
FAQs
Wear comfortable, easy-to-move-in clothing. Close-fitting clothing or sports bras are preferred for structural analysis, and treatments are performed clothed.
We ask for 24 hours' notice to adjust or cancel appointments at no charge.
Cancellations within 24 hours are charged 50% of the session price.
Missed sessions with no notice are charged 100% of the session price.
Unfortunately, we are not able to accept and file with your insurance. However, we can provide you with all of the information that you need to file with your insurance company directly.
Yes, we do! Just click on the Book Online button to schedule a consultation. We are happy to go through some assessments to see how KCB will be able to help you with your goals.
No. We cannot diagnose. Only a doctor can make a diagnosis.
We can and do use orthopedic testing to determine if bodywork is recommended for your issue. If we find that the test we perform is a positive then we may recommend that you go to a medical practitioner for a diagnosis.
Since every one of our therapists is an independent contractor we allow each therapist to decide whether they require credit card information to hold an appointment.
If the therapist does require credit card information to hold the appointment then that therapist will contact you to get that information so that they can put it securely in Square. Your card will not be charged and no amount will be held for the appointment.
If you cancel within 24 hours of the appointment or do not show up for the appointment then half of the price of the session will be charged to the card on file. Thank you for your understanding and please call us with any questions.
Body Heal Therapy is a holistic approach to pain relief. Since the human body moves as a unit, rather than in individual pieces, we often compromise for repetitive patterns and postures with unrelenting tension in other areas that can cause pain. By addressing these patterns, we can go beyond providing temporary help to the area causing discomfort, and instead, treat the root cause with lasting results.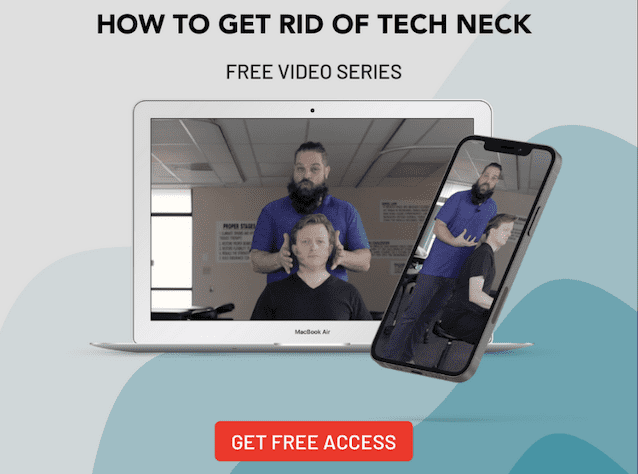 Get Rid of Tech Neck Forever
Three videos to help you reduce neck pain and improve your posture.
GET FREE ACCESS