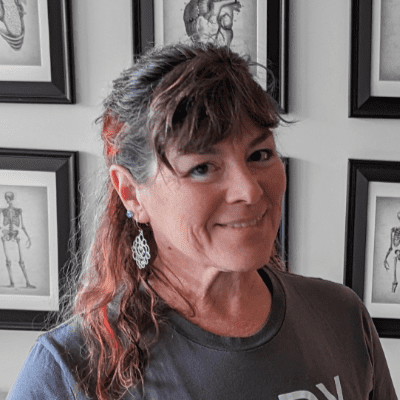 Julie Fisher
$110
Tyvola Road
820 Tyvola Road #203
Charlotte, NC 28217
LMBT# 16532
Our Method Creates Specific Results
Our Method Creates Specific Results
Cupping Therapy
Deep Tissue Massage
IASTM
Lymphatic Drainage
Myofascial Release
Neurokinetic Therapy
Neuromuscular Massage
Postpartum Massage
Prenatal Massage
Sports Massage
Stress Reduction Massage
Stretch Therapy
Structural Integration
TMJ Massage
Visceral Manipulation
Hundreds Have Updated Their Quality of Life
Home page slides
"I am a bodyworker/massage therapist and Body Heal is an integral part of how I KEEP my body WORKING!"
—Joselyn J
Home page slides
"I highly recommend Body Heal Therapy, they are extremely professional and knowledgeable. Their massage is unlike any other massage I have had - it's more of massage and physical therapy combined."
Home page slides
"They assessed my movement before beginning, worked on tight muscles, and then re-assessed to see improvements. They really got to the root of what was causing my tension."
Home page slides
"You can tell that they truly enjoy what they do."
—Jonathon A
Home page slides
"Body Heal bodywork in Charlotte is the best. I've been with them for 3 years and won't look for another bodywork massage therapist ever! Always listen to my needs and deliver the best results."
—Sara S
And You Can Join Them
Learn more about Julie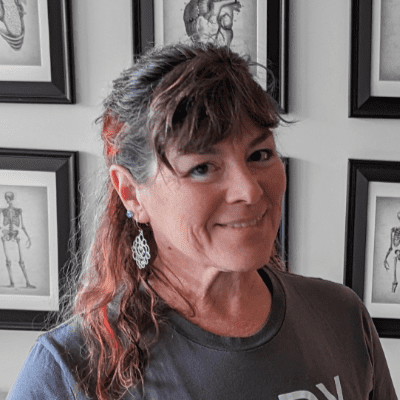 As a single mother of two sons and working full time as a divisional manager of a restoration company, stress began to shut down my body.  When diet, yoga and meditation were no longer enough, I began to search out holistic ways to help my body recover.  I was introduced to therapeutic bodywork and credit it with saving my life.  This began my journey in helping people like myself who are under chronic pain and stress.
Part of this journey lead me to become a Licensed Massage and Bodywork Therapist in North Carolina since 2017.  I am a graduate of the North Carolina School of Advanced Bodywork.  In order to help more people, I've earned certifications in:
Visceral Manipulation I, II, III, IV and V
Cranio-Sacral I, II, III and IV
Lymphatic Drainage I, and II
Prenatal Massage
Oncology Massage
Personal Trainer
Master Reiki Practitioner
Aromatherapy
Hot Stones
Stress Management
Advanced Stress Management
Meridian Therapy
…and many more.
The more I learn the more I realize there is much more to be added to help my clients.
I had the honor of introducing bodywork to the UNCC 49ers men's basketball team and have had the pleasure of working with the Charlotte Panthers defensive linemen, and the Cardinals soccer team.  I love helping athletes reach their goals, whether it is improving performance, recovering quicker, and/or increasing range of motion.
Traveling, learning new cultures, reading, working in the yard/garden, exploring viticulture and viniculture are also passions.  Because of my love of wine, I became a Level One sommelier.
I'm passionate about helping people in pain and dysfunction to have a better quality of life and better range of motion drives me to continue to learn and to continue to share with every client on the table.  I look forward to seeing you soon.
Here's How it Works

Book an Appointment
Complete a 2min. intake form

Attend Your Session
100% personalized with a full assessment

Feel Great
with less pain, less tension and more freedom
FAQs
Wear comfortable, easy-to-move-in clothing. Close-fitting clothing or sports bras are preferred for structural analysis, and treatments are performed clothed.
We ask for 24 hours' notice to adjust or cancel appointments at no charge.
Cancellations within 24 hours are charged 50% of the session price.
Missed sessions with no notice are charged 100% of the session price.
Unfortunately, we are not able to accept and file with your insurance. However, we can provide you with all of the information that you need to file with your insurance company directly.
Yes, we do! Just click on the Book Online button to schedule a consultation. We are happy to go through some assessments to see how KCB will be able to help you with your goals.
No. We cannot diagnose. Only a doctor can make a diagnosis.
We can and do use orthopedic testing to determine if bodywork is recommended for your issue. If we find that the test we perform is a positive then we may recommend that you go to a medical practitioner for a diagnosis.
Since every one of our therapists is an independent contractor we allow each therapist to decide whether they require credit card information to hold an appointment.
If the therapist does require credit card information to hold the appointment then that therapist will contact you to get that information so that they can put it securely in Square. Your card will not be charged and no amount will be held for the appointment.
If you cancel within 24 hours of the appointment or do not show up for the appointment then half of the price of the session will be charged to the card on file. Thank you for your understanding and please call us with any questions.
Body Heal Therapy is a holistic approach to pain relief. Since the human body moves as a unit, rather than in individual pieces, we often compromise for repetitive patterns and postures with unrelenting tension in other areas that can cause pain. By addressing these patterns, we can go beyond providing temporary help to the area causing discomfort, and instead, treat the root cause with lasting results.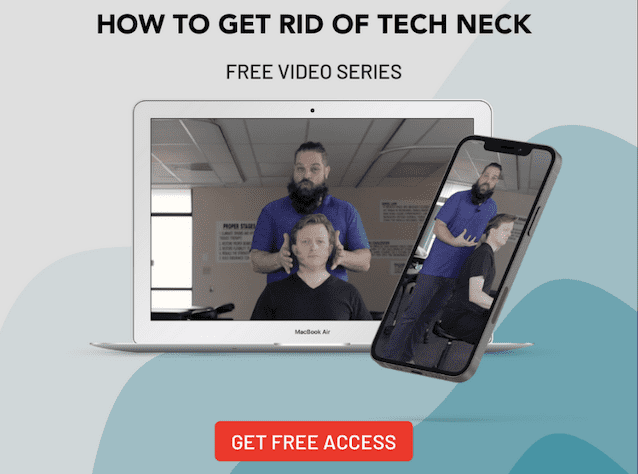 Get Rid of Tech Neck Forever
Three videos to help you reduce neck pain and improve your posture.
GET FREE ACCESS