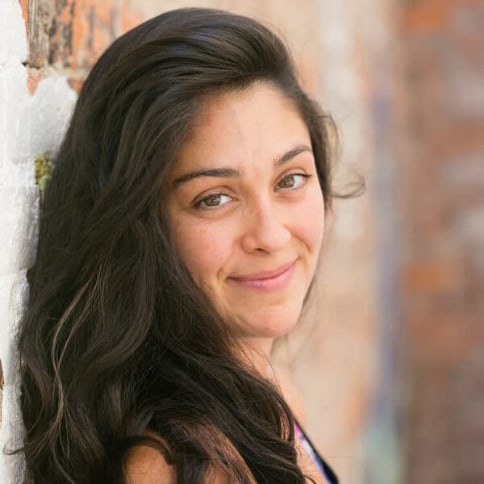 Patricia Perez-Velazco
$90
Tyvola Road
820 Tyvola Road #203
Charlotte, NC 28217
LMBT# 20767
Our Method Creates Specific Results
Our Method Creates Specific Results
Cupping Therapy
Deep Tissue Massage
IASTM
Lymphatic Drainage
Myofascial Release
Neurokinetic Therapy
Neuromuscular Massage
Postpartum Massage
Prenatal Massage
Sports Massage
Stress Reduction Massage
Stretch Therapy
Structural Integration
TMJ Massage
Visceral Manipulation
Hundreds Have Updated Their Quality of Life
Home page slides
"I am a bodyworker/massage therapist and Body Heal is an integral part of how I KEEP my body WORKING!"
—Joselyn J
Home page slides
"I highly recommend Body Heal Therapy, they are extremely professional and knowledgeable. Their massage is unlike any other massage I have had - it's more of massage and physical therapy combined."
Home page slides
"They assessed my movement before beginning, worked on tight muscles, and then re-assessed to see improvements. They really got to the root of what was causing my tension."
Home page slides
"You can tell that they truly enjoy what they do."
—Jonathon A
Home page slides
"Body Heal bodywork in Charlotte is the best. I've been with them for 3 years and won't look for another bodywork massage therapist ever! Always listen to my needs and deliver the best results."
—Sara S
And You Can Join Them
Learn more about Patricia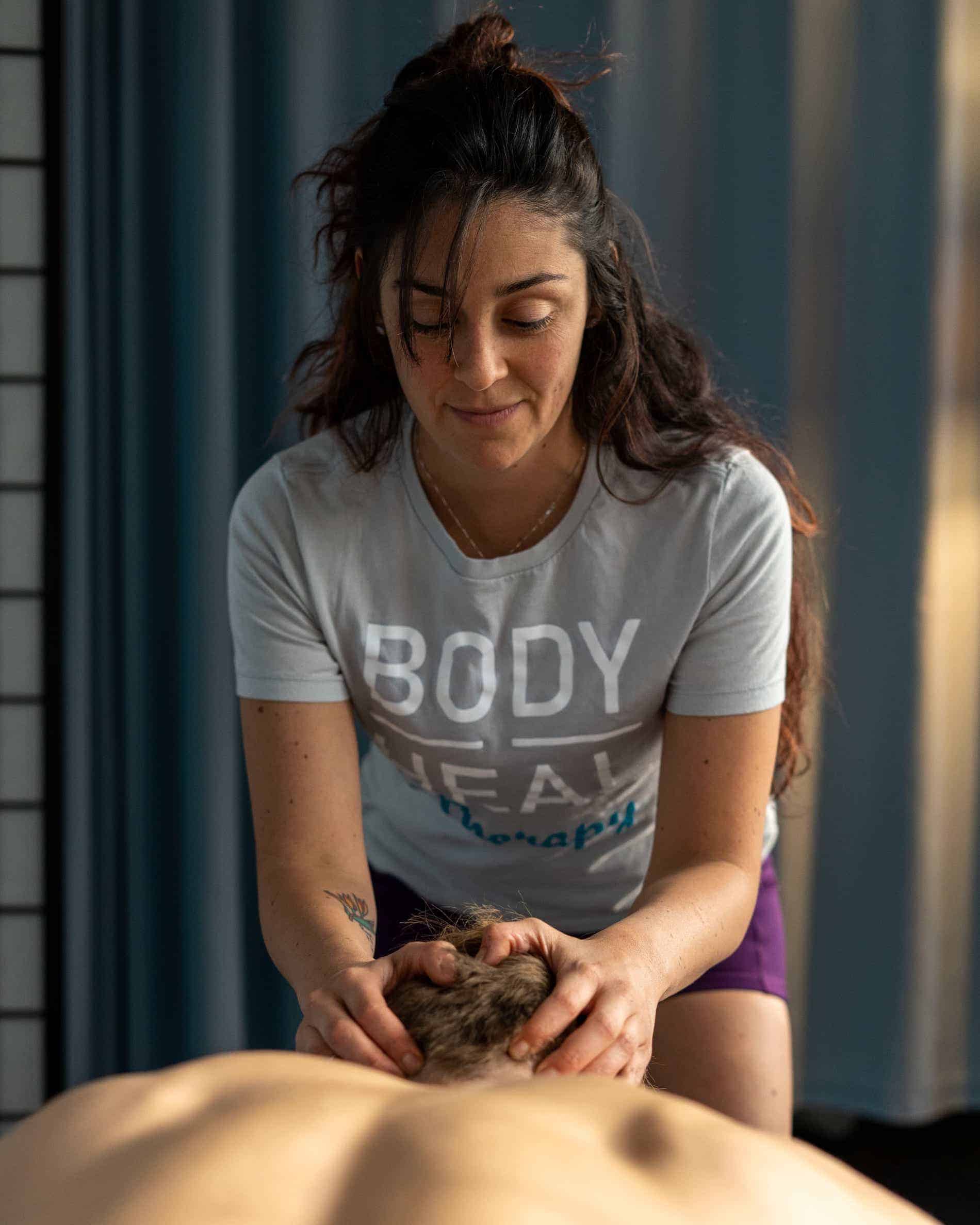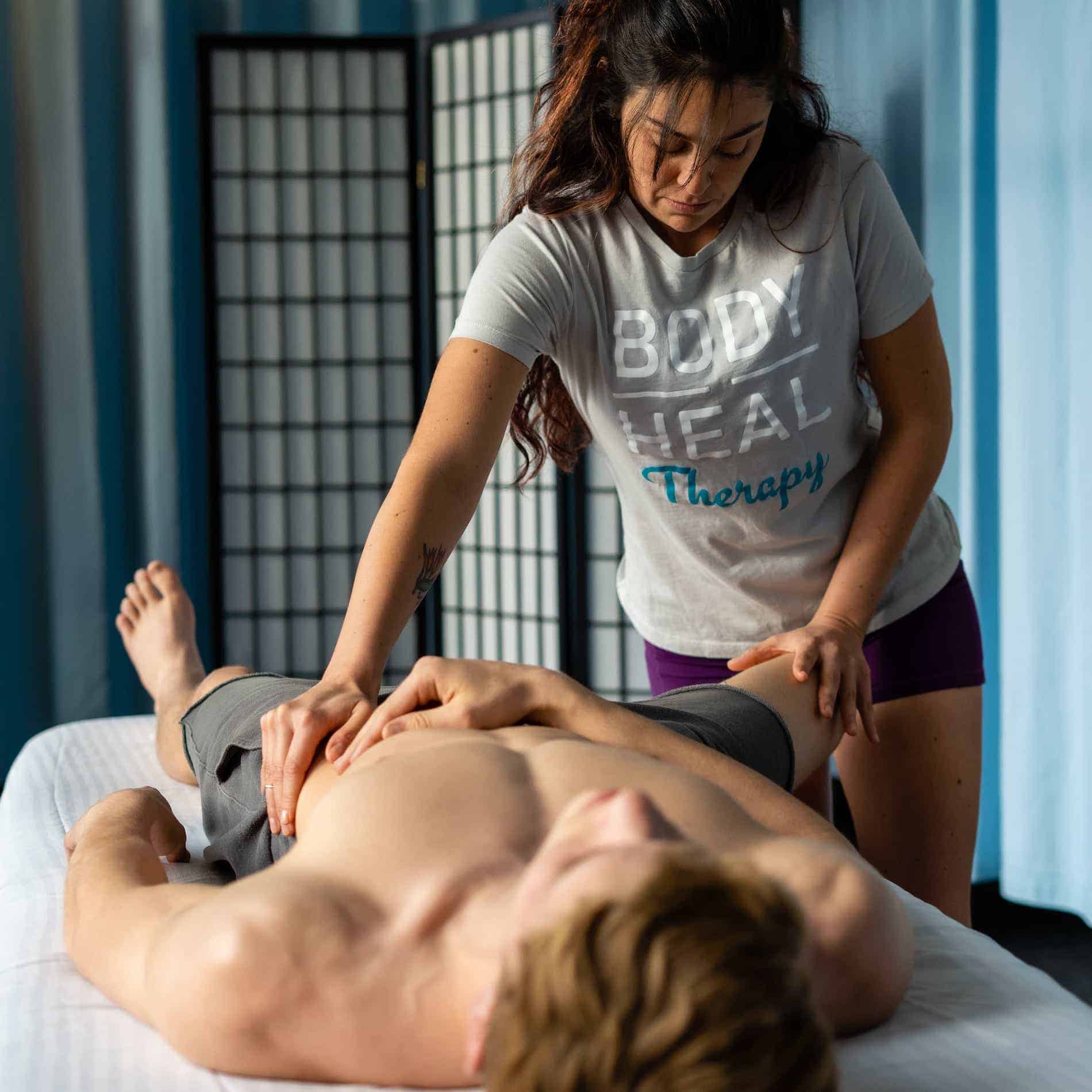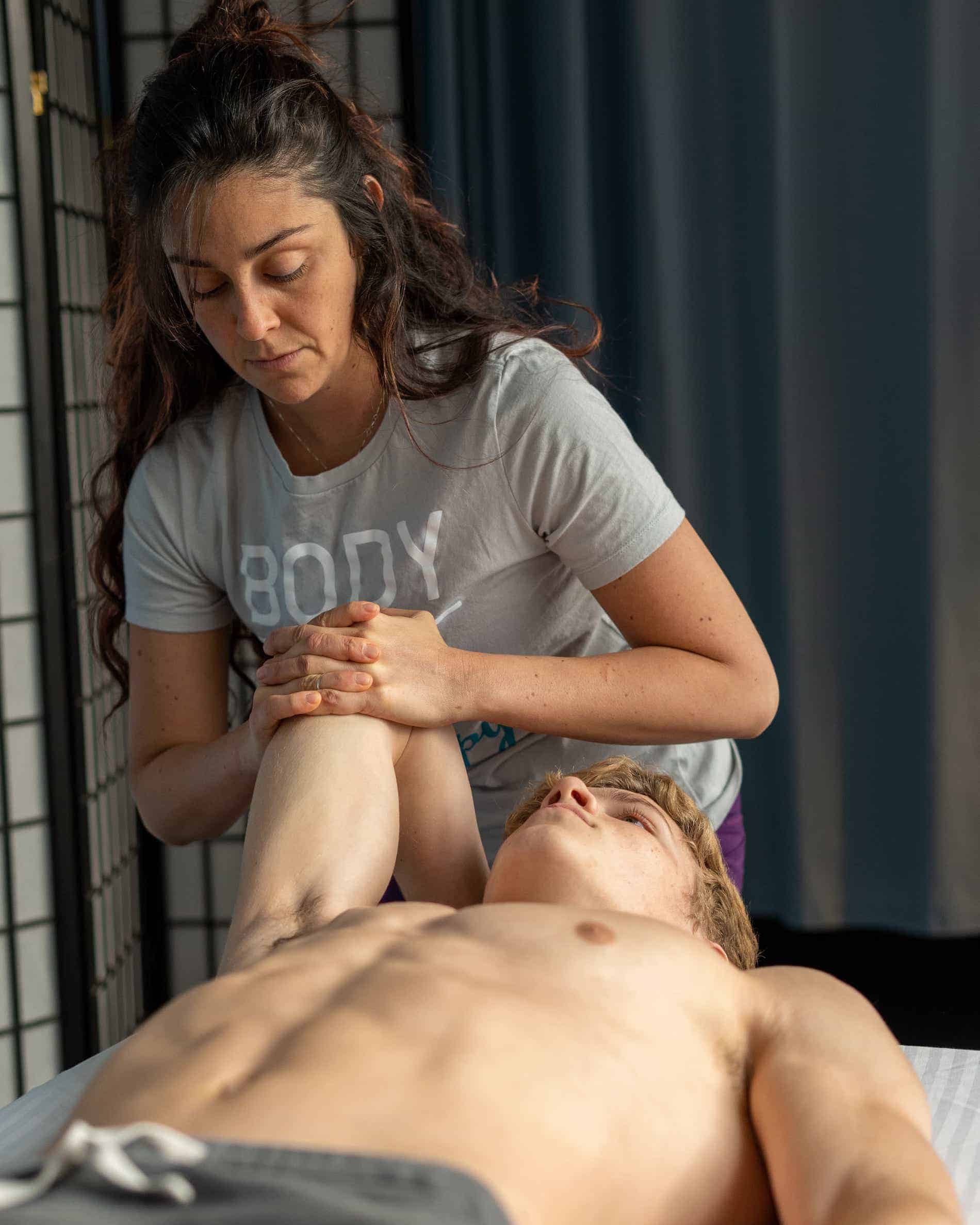 Patricia's interest in health and the human body was sparked after the birth of her first child in 2012. Motherhood helped her realize the importance of health and wellness, as much for herself, as for her daughter. After the delivery, she felt felt weak and uncomfortable, and struggled to get back on her feet. The more she tried to push herself into a better relationship with her body, the more she realized how disconnected she was from what she was feeling on the inside.
Patricia found her path back to wellness through the practice of yoga, where she was inspired to become an instructor and help others. She taught in her home town of Miami, Florida before moving to the Charlotte region in 2014.
The transition from yoga teacher to bodywork therapist began after observing a pattern of chronic issues in her students. "I discovered so many people that were disconnected from their bodies. Many common pains and restrictions from: tight hips, low back pain, little to no mobility in the upper back, neck and shoulder pain… the list went on and on" she said. To provide additional relief, she began to offer stretch therapy to people who wanted the benefits of having more flexibility.
As Patricia worked with her clients, it became clear that flexibility wasn't the only issue — more importantly, that basic stretching alone was not the remedy for all their ailments. Mildly frustrated and majorly motivated, she thought to herself, "I know how to stretch my clients, but I lack the proper understanding of anatomy and deep release."
Inspired once again to take her healing work to the next level, she enrolled in The North Carolina School of Advanced Bodywork. Patricia gained the knowledge and training she was looking for — to offer a deeper level of healing and care.
Anyone who wants to take an active role in their healing journey is Patricia's favorite kind of client.
"I want to work with people who are willing to show up for themselves," she said. "What really moves me is helping to bring people back to themselves. Be it through breath work, stretch, yoga, body work or a combination of all of these. I often find that combining breath work with other movement techniques allows people the space to feel what's going on in their bodies and sometimes deep within the psyche."Patricia describes her work as deep, flowing, mindful and attentive.  If you would like to book a session with Patricia you may do so here.
Education
BA in Interpersonal Communications, UCF (2009)
200Hr RYT Yoga TT, Skanda Yoga (2012)
Yoga for Athletes Certified, The Stretch Lady (2018)
Graduate: North Carolina School of Advance Bodywork (2022)
Here's How it Works

Book an Appointment
Complete a 2min. intake form

Attend Your Session
100% personalized with a full assessment

Feel Great
with less pain, less tension and more freedom
FAQs
Wear comfortable, easy-to-move-in clothing. Close-fitting clothing or sports bras are preferred for structural analysis, and treatments are performed clothed.
We ask for 24 hours' notice to adjust or cancel appointments at no charge.
Cancellations within 24 hours are charged 50% of the session price.
Missed sessions with no notice are charged 100% of the session price.
Unfortunately, we are not able to accept and file with your insurance. However, we can provide you with all of the information that you need to file with your insurance company directly.
Yes, we do! Just click on the Book Online button to schedule a consultation. We are happy to go through some assessments to see how KCB will be able to help you with your goals.
No. We cannot diagnose. Only a doctor can make a diagnosis.
We can and do use orthopedic testing to determine if bodywork is recommended for your issue. If we find that the test we perform is a positive then we may recommend that you go to a medical practitioner for a diagnosis.
Since every one of our therapists is an independent contractor we allow each therapist to decide whether they require credit card information to hold an appointment.
If the therapist does require credit card information to hold the appointment then that therapist will contact you to get that information so that they can put it securely in Square. Your card will not be charged and no amount will be held for the appointment.
If you cancel within 24 hours of the appointment or do not show up for the appointment then half of the price of the session will be charged to the card on file. Thank you for your understanding and please call us with any questions.
Body Heal Therapy is a holistic approach to pain relief. Since the human body moves as a unit, rather than in individual pieces, we often compromise for repetitive patterns and postures with unrelenting tension in other areas that can cause pain. By addressing these patterns, we can go beyond providing temporary help to the area causing discomfort, and instead, treat the root cause with lasting results.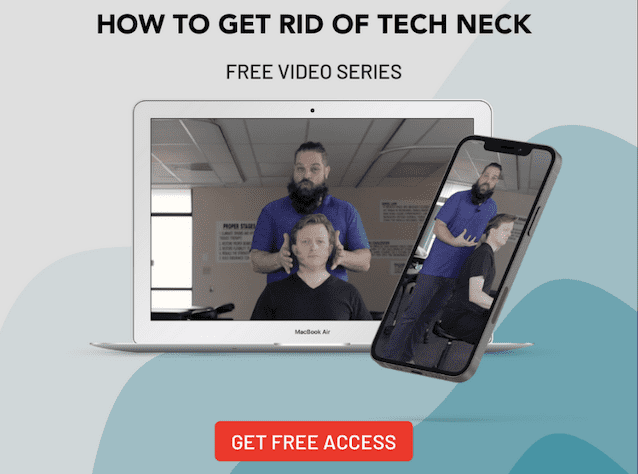 Get Rid of Tech Neck Forever
Three videos to help you reduce neck pain and improve your posture.
GET FREE ACCESS