Our Method Creates Specific Results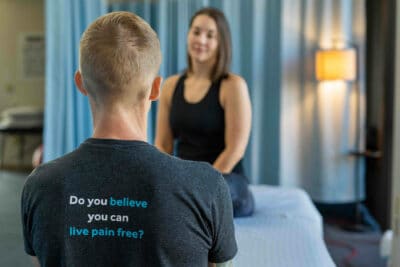 Free Consultation
Want to make sure Body Heal Therapy will work for you? So do we. We offer free consultations to ensure your needs are heard and understood. After learning about your situation, we employ various assessments to determine if we can help. Best for unique and/or complicated scenarios.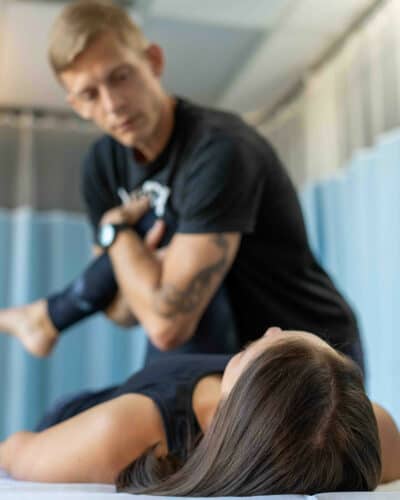 Bodywork
Bodywork is a targeted, assessment-driven form of manual therapy that hones in on key problem areas to reduce pain and promote better movement. Techniques used may include myofascial release, NMT, stretching, guided movement and more.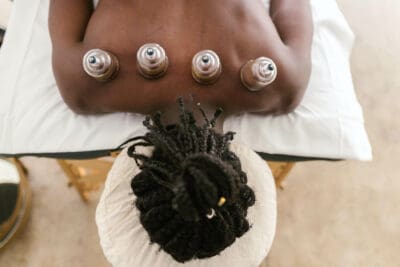 Cupping Therapy
Cupping utilizes suction to separate tissue layers and create space for fluid flow. Excellent for sports recovery, tension release, tissue pliability, and improved circulation.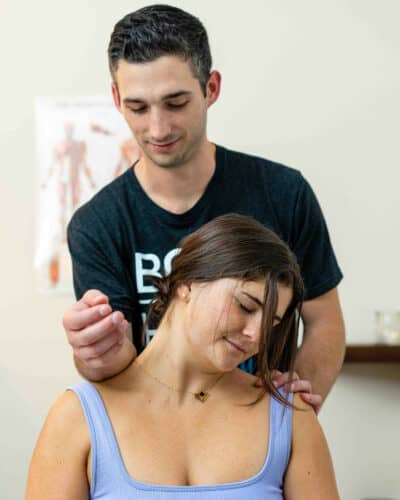 Myofascial Release (MFR)
Myofascial Release (MFR) is a technique that creates a deep stretch in the tissue to free chronic tension from the body. Used as the primary technique in Rolfing, ART, and other advanced therapies, MFR is excellent for improving posture, reducing tension-related pain, and better overall movement. This technique is used in our Deep Tissue Massage, Bodywork Therapy and Sports Recovery sessions where needed.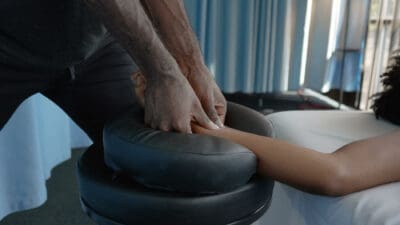 Neuromuscular Therapy
Neuromuscular Massage (NMT) is a deep tissue method with a precise focus on muscle bellies and tendons. Consisting of long compressive holds, NMT is used to treat chronic or acute pain, release deeply-guarded tension, and sports recovery. This technique is used in our Deep Tissue Massage, Bodywork Therapy and Sports Recovery sessions where needed.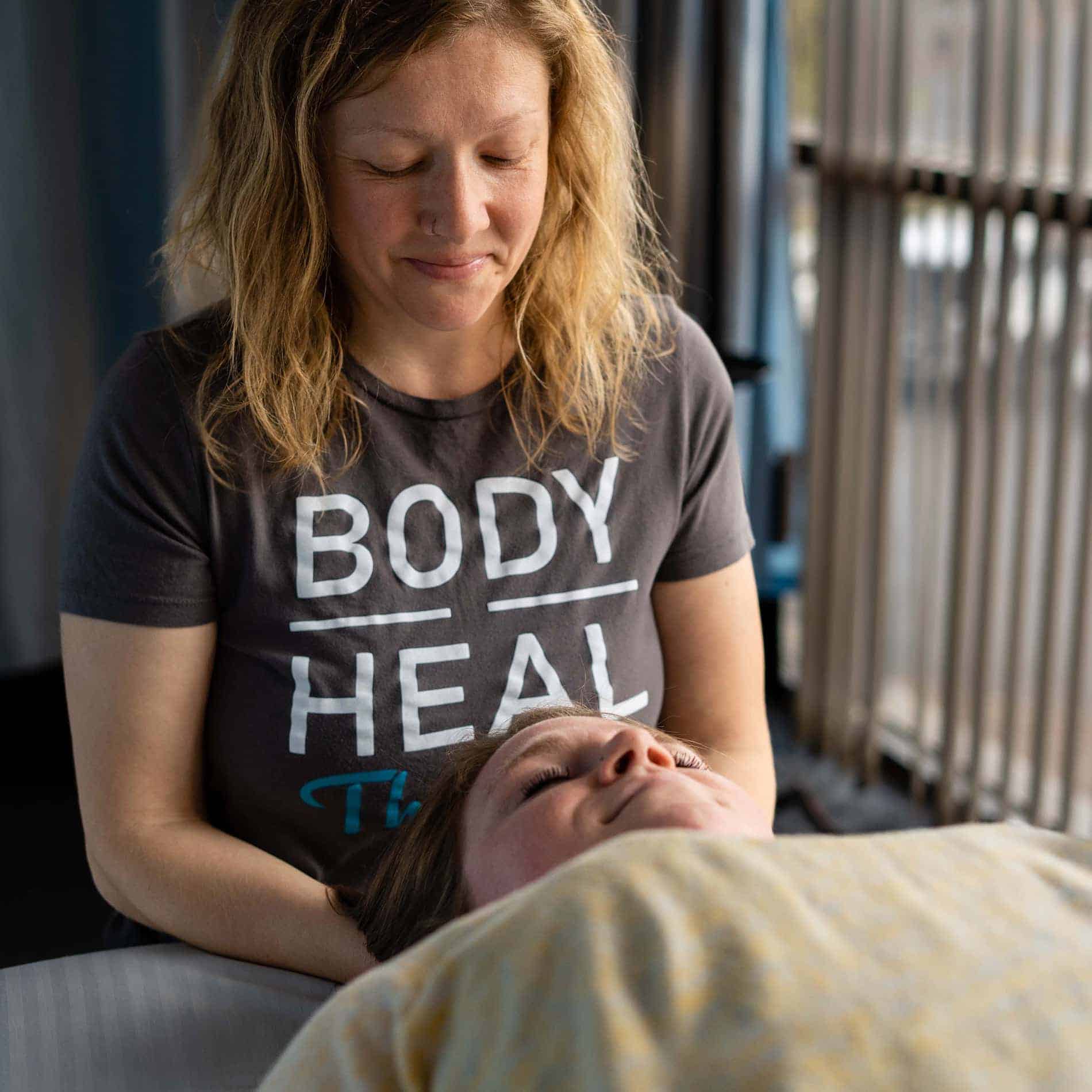 Craniosacral Therapy
Craniosacral Therapy (CST) is a style of therapy that uses a light touch to create a calming, regulating effect on the autonomic nervous system. This technique helps with head trauma, neurological issues, headaches, high levels of anxiety, pain, emotional distress, and more.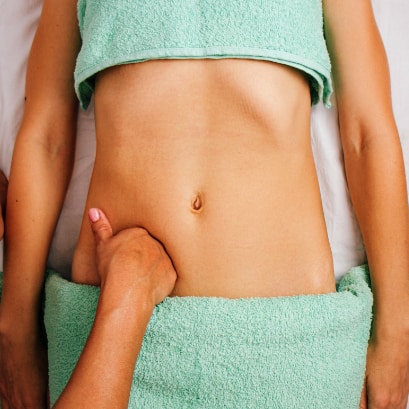 Lymphatic Drainage
Lymphatic drainage massage is a form of gentle massage that encourages the drainage of lymph nodes and movement of lymph fluids around the body.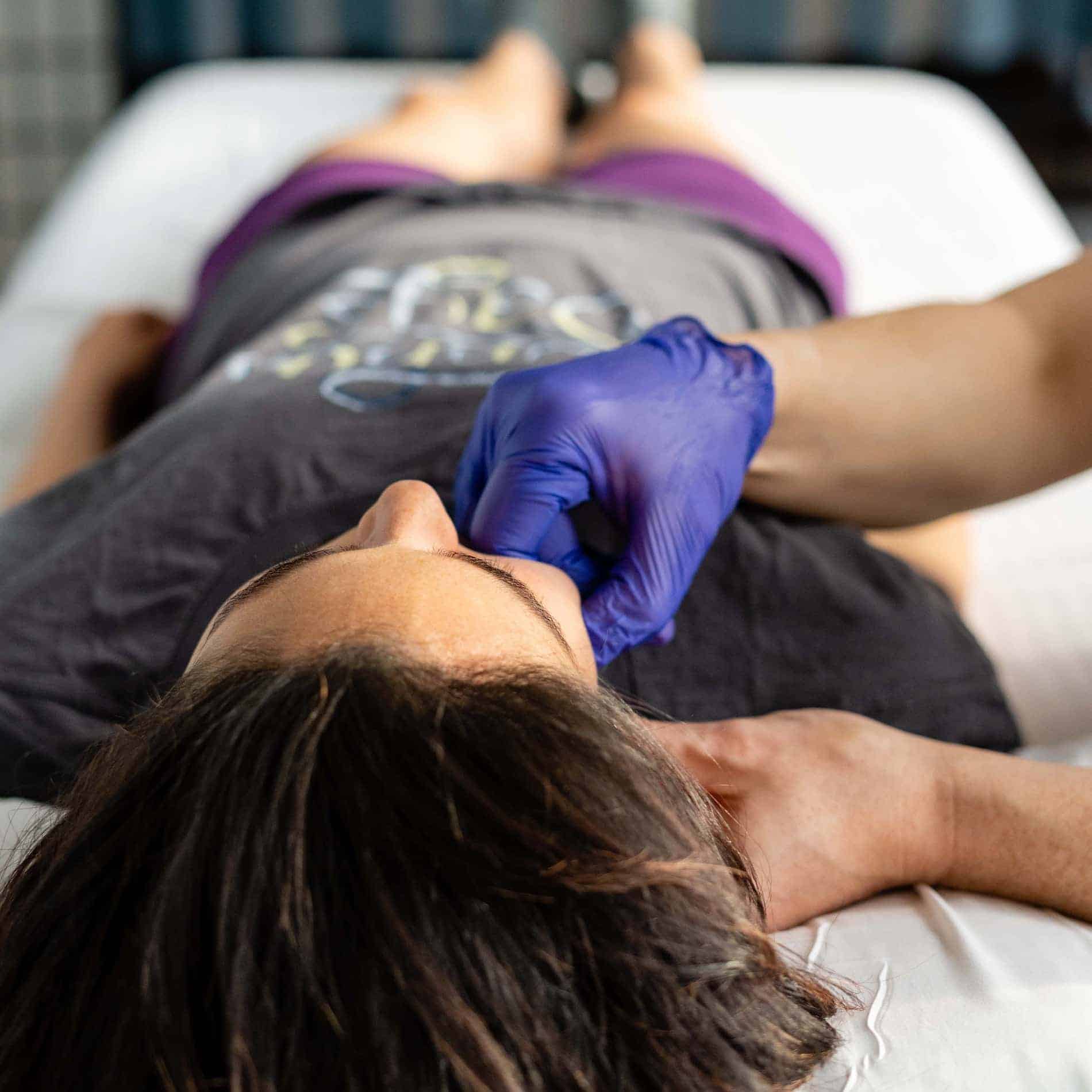 TMJ Massage
Our TMJ Massage focuses on alleviating the symptoms of TMJ Disorder which include chronic headaches as well as head, neck, teeth, jaw, and face pain. This technique can be performed both inside the mouth and outside of the jaw depending on your comfort level. This technique is used in our Deep Tissue Massage and Bodywork Therapy sessions where needed.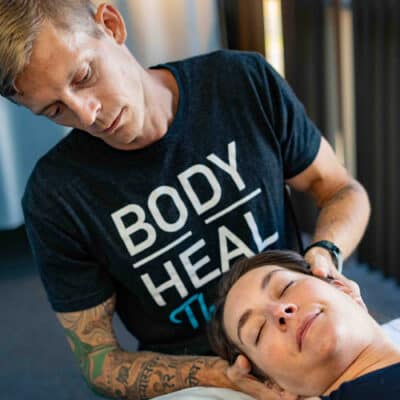 Stress Reduction Massage
A Stress Reduction Massage is a combination of manual therapies that tone the vagus nerve and flush the lymphatic system as well as guided breathwork and Craniosacral Therapy. This dynamic session is customized for each client based on their body's needs. This treatment helps with a wide variety of symptoms and issues including help with the symptoms of Long Haul COVID.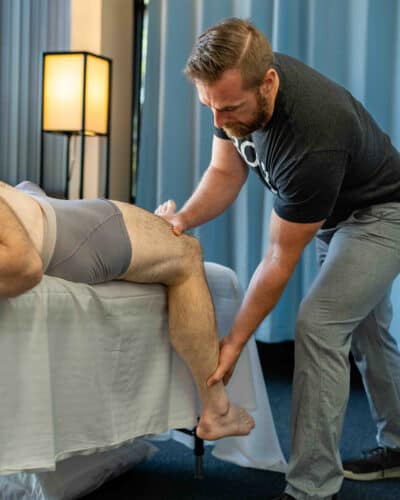 Neurokinetic Therapy
Neurokinetic Therapy (NKT) is a corrective movement system that uses muscle testing to find motor control problems. It can be used as both an assessment and rehabilitation technique for low back pain, neck pain, carpal tunnel, and other issues. NKT will be included in a Bodywork session by the therapists that offer it if it is needed.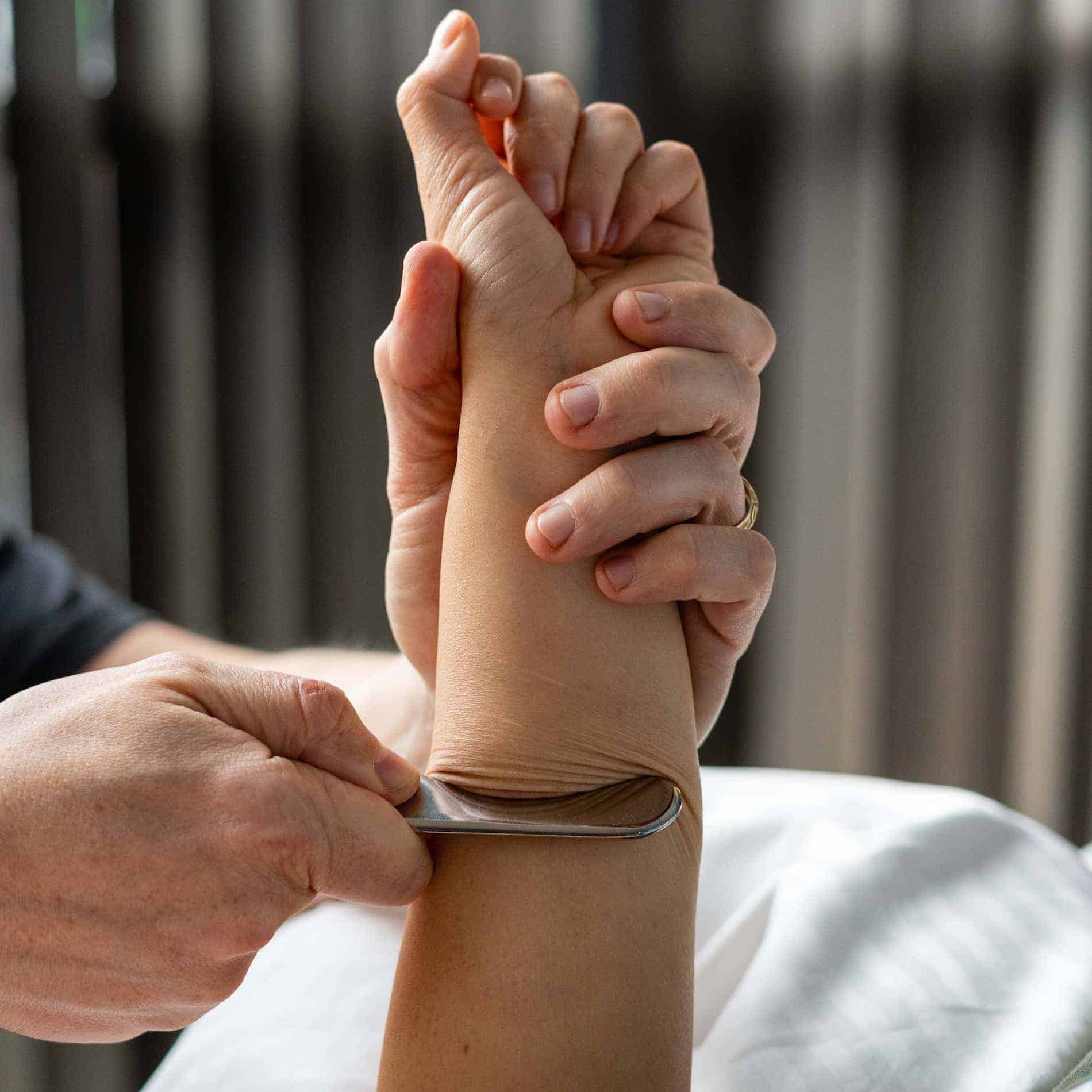 IASTM
Instrument Assisted Soft Tissue Manipulation (IASTM) utilizes tools to scrape and mobilize adhered tissue, release stubborn areas of injury, and treat exercise-related tension. Great for scar tissue, post-surgical rehab, sports injuries, and body contouring. This technique is used in our Bodywork Therapy and Sports Recovery sessions where needed.
Born with an innate drive to understand the peak functionality and health of the body, Ragan Wren began his career as a professional chef which lasted for fifteen years. Seeking to understand the body and it's own ability to heal and be healed, Ragan packed a backpack and spent two years traveling around the globe learning and training with healers and shamans all over South America and Asia. Upon returning to the States, Ragan enrolled and graduated from the North Carolina School of Advanced Bodywork.
Believing that to be a good healer you must be a good student, Ragan took advantage of the school's open door policy and attended the bodywork course three times (which is a blend of neuromuscular therapy and myofascial release work) and was then invited to come on as part of the faculty where he assists classes and leads study groups.
Ragan found himself working with high performance athletes and dove into learning innovative techniques to get peak performance outcomes. Still seeking to heal the body on a larger level he began training in Cranio-Sacral therapy which has become his main focus and greatest passion.
Ragan believes that to achieve balance in the body it requires not only manual therapy but an education in the movement processes required to facilitate neural repatterning leading to balanced alignment.
"More happens outside of the treatment room than on the massage table. Massage creates a window for change and we must capitalize on that change by integrating that work into the body with movement. Decreasing pain, improving performance and maintaining posture is a lifelong commitment."