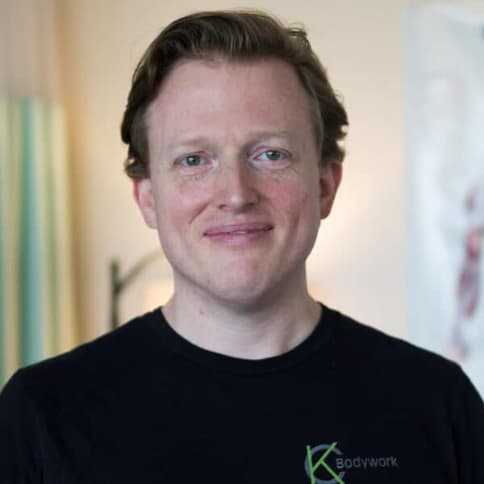 Ragan Wren
$90
Tyvola Road
820 Tyvola Road #203
Charlotte, NC 28217
LMBT# 16350
Our Method Creates Specific Results
Our Method Creates Specific Results
Cupping Therapy
Deep Tissue Massage
IASTM
Lymphatic Drainage
Myofascial Release
Neurokinetic Therapy
Neuromuscular Massage
Postpartum Massage
Prenatal Massage
Sports Massage
Stress Reduction Massage
Stretch Therapy
Structural Integration
TMJ Massage
Visceral Manipulation
Hundreds Have Updated Their Quality of Life
Ragan slides
"Ragan continues to provide an exceptional bodywork experience with his expertise and attention to detail. With consistent and longer sessions, I am leaving with significant improvement each time. 10/10 would recommend!"
—Erika E
Ragan slides
"Ragan is a phenomenal therapist and an all-around incredible human being! Seriously the best massage therapist in Charlotte. He is very knowledgeable and extremely intuitive about the best way to relieve whatever issue I'm facing."
—Kevin D
Ragan slides
"Ragan is the best!! He has helped me through major issues with my shoulder and back, and always knows what to do to solve problems. I can't possibly put into words how important he is to my physical health!!"
—Duane D.
Ragan slides
"Ragan has helped my neck pain more than the doctors and physical therapy. I cannot recommend him highly enough. A true healer."
—Jane B.
And You Can Join Them
Learn more about Ragan
Born with an innate drive to understand the peak functionality and health of the body, Ragan Wren began his career as a professional chef which lasted for fifteen years. Seeking to understand the body and its own ability to heal and be healed, Ragan packed a backpack and spent two years traveling around the globe learning and training with healers and shamans all over South America and Asia. Upon returning to the States, Ragan enrolled and graduated from the North Carolina School of Advanced Bodywork.
Believing that to be a good healer you must be a good student, Ragan took advantage of the school's open-door policy and attended the bodywork course three times (which is a blend of neuromuscular therapy and myofascial release work) and was then invited to come on as part of the faculty where he assists classes and leads study groups.
Ragan found himself working with high-performance athletes and dove into learning innovative techniques to get peak performance outcomes. Still seeking to heal the body on a larger level he began training in Cranio-Sacral therapy which has become his main focus and greatest passion.
Ragan believes that achieving balance in the body requires not only manual therapy but an education in the movement processes required to facilitate neural repatterning leading to balanced alignment.
"More happens outside of the treatment room than on the massage table. Massage creates a window for change and we must capitalize on that change by integrating that work into the body with movement. Decreasing pain, improving performance and maintaining posture is a lifelong commitment."
Here's How it Works

Book an Appointment
Complete a 2min. intake form

Attend Your Session
100% personalized with a full assessment

Feel Great
with less pain, less tension and more freedom
FAQs
Wear comfortable, easy-to-move-in clothing. Close-fitting clothing or sports bras are preferred for structural analysis, and treatments are performed clothed.
We ask for 24 hours' notice to adjust or cancel appointments at no charge.
Cancellations within 24 hours are charged 50% of the session price.
Missed sessions with no notice are charged 100% of the session price.
Unfortunately, we are not able to accept and file with your insurance. However, we can provide you with all of the information that you need to file with your insurance company directly.
Yes, we do! Just click on the Book Online button to schedule a consultation. We are happy to go through some assessments to see how KCB will be able to help you with your goals.
No. We cannot diagnose. Only a doctor can make a diagnosis.
We can and do use orthopedic testing to determine if bodywork is recommended for your issue. If we find that the test we perform is a positive then we may recommend that you go to a medical practitioner for a diagnosis.
Since every one of our therapists is an independent contractor we allow each therapist to decide whether they require credit card information to hold an appointment.
If the therapist does require credit card information to hold the appointment then that therapist will contact you to get that information so that they can put it securely in Square. Your card will not be charged and no amount will be held for the appointment.
If you cancel within 24 hours of the appointment or do not show up for the appointment then half of the price of the session will be charged to the card on file. Thank you for your understanding and please call us with any questions.
Body Heal Therapy is a holistic approach to pain relief. Since the human body moves as a unit, rather than in individual pieces, we often compromise for repetitive patterns and postures with unrelenting tension in other areas that can cause pain. By addressing these patterns, we can go beyond providing temporary help to the area causing discomfort, and instead, treat the root cause with lasting results.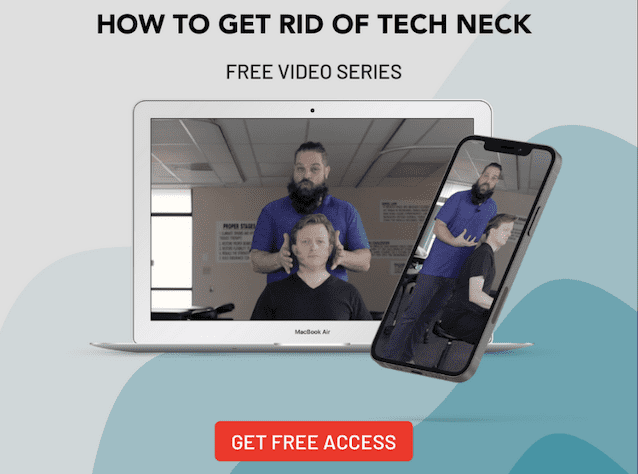 Get Rid of Tech Neck Forever
Three videos to help you reduce neck pain and improve your posture.
GET FREE ACCESS