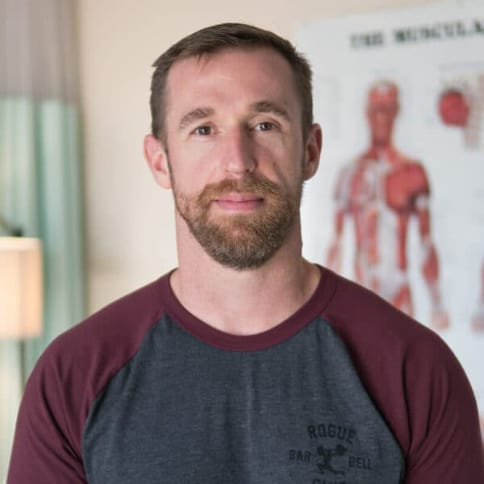 Our Method Creates Specific Results
Our Method Creates Specific Results
Cupping Therapy
Deep Tissue Massage
IASTM
Lymphatic Drainage
Myofascial Release
Neurokinetic Therapy
Neuromuscular Massage
Postpartum Massage
Prenatal Massage
Sports Massage
Stress Reduction Massage
Stretch Therapy
Structural Integration
TMJ Massage
Visceral Manipulation
Hundreds Have Updated Their Quality of Life
Josh S slides
"Josh is a good listener. He took time to hear my concerns ( needs and wants) and provided a sound professional recommendations for the next steps. A good balance between encouraging to leverage Body Heal to meet my needs but also broader options to improve the overall quality of my life related to the concerns I was seeing him for."
—Anonymous
Josh S slides
"Josh continues to impress me with his knowledge and expertise. I have been able to do things I did not think I could do for some time. My mobility is amazing since I began work and treatment with him. Thank You Josh."
—Dustin
Josh S slides
"I came to Josh with neck and plantar fasciitis issues and he was able to resolve my neck issues same day. My plantar fasciitis was dramatically reduced and I am so encouraged for continuing this process and getting stronger because I can fully recover."
—Katie
Josh S slides
"Josh has been excellent to work with over the last few months. I came for lower back pain and during our first session he was able to identify where my pain was coming from and he was very knowledgeable about what he was doing. He is also great at communicating what he is doing throughout the sessions and making sure that you feel comfortable."
—Sam
And You Can Join Them
Learn more about Josh
With an innate drive to serve and protect others, Joshua Sebring joins our staff of therapists after serving more than 20 years on active duty in the United States Air Force. Over his lifetime, Josh has suffered from muscle pain and disfunction due to injury and rigorous use as a result of resistance training and the hardships of military service. During the later portion of his career he served in Special Operations which has given him firsthand knowledge of the rigors that our tactical athletes and first responders go through on a daily basis. After retiring from the armed forces Josh wanted to continue to serve others and he has chosen to do so through bodywork and athletic training. Though the beginning portion of his new career he has focused on individuals who put their bodies through challenges both personally and professionally and he has seen these people positively benefit from bodywork and exercise intervention often fully recovering from chronic injuries and improving their quality of life which has been an extremely rewarding transformation for Josh to witness over and over again.
A lifelong avid athlete, Josh earned his CrossFit level 1 certification in 2017 so he could start training others. He also has a degree in Exercise science and is currently working towards his certification as a personal trainer. In his spare time, Josh enjoys an active lifestyle that includes hiking with his family, mountain biking, snowboarding, and skydiving.
If you are suffering from pain and limitations in mobility. If you are active or used to be active and want to get back into an active lifestyle. If you just want to feel good in your body. Josh brings decades of life experience to the table which gives him the expertise to understand the struggles you are facing and guide you through winnable goals with his incredible bodywork and movement education.
Certifications and Degrees:
Licensed Massage and Bodywork Therapists, North Carolina School of Advanced Bodywork, 2020
Bachelors of Science, Exercise Science, American Public University, 2020
CrossFit Level 1, 2017
Here's How it Works

Book an Appointment
Complete a 2min. intake form

Attend Your Session
100% personalized with a full assessment

Feel Great
with less pain, less tension and more freedom
FAQs
Wear comfortable, easy-to-move-in clothing. Close-fitting clothing or sports bras are preferred for structural analysis, and treatments are performed clothed.
We ask for 24 hours' notice to adjust or cancel appointments at no charge.
Cancellations within 24 hours are charged 50% of the session price.
Missed sessions with no notice are charged 100% of the session price.
Unfortunately, we are not able to accept and file with your insurance. However, we can provide you with all of the information that you need to file with your insurance company directly.
Yes, we do! Just click on the Book Online button to schedule a consultation. We are happy to go through some assessments to see how KCB will be able to help you with your goals.
No. We cannot diagnose. Only a doctor can make a diagnosis.
We can and do use orthopedic testing to determine if bodywork is recommended for your issue. If we find that the test we perform is a positive then we may recommend that you go to a medical practitioner for a diagnosis.
Since every one of our therapists is an independent contractor we allow each therapist to decide whether they require credit card information to hold an appointment.
If the therapist does require credit card information to hold the appointment then that therapist will contact you to get that information so that they can put it securely in Square. Your card will not be charged and no amount will be held for the appointment.
If you cancel within 24 hours of the appointment or do not show up for the appointment then half of the price of the session will be charged to the card on file. Thank you for your understanding and please call us with any questions.
Body Heal Therapy is a holistic approach to pain relief. Since the human body moves as a unit, rather than in individual pieces, we often compromise for repetitive patterns and postures with unrelenting tension in other areas that can cause pain. By addressing these patterns, we can go beyond providing temporary help to the area causing discomfort, and instead, treat the root cause with lasting results.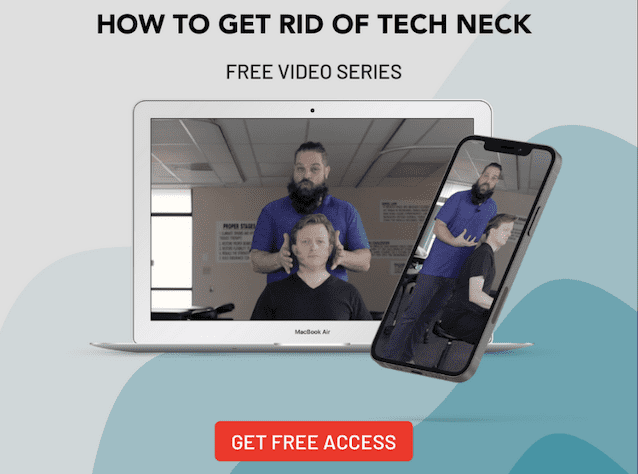 Get Rid of Tech Neck Forever
Three videos to help you reduce neck pain and improve your posture.
GET FREE ACCESS